Basic facts
Do you know about Koshikijima Islands? Koshikijima is a chain of islands in the East China Sea and belongs to Satsuma Sendai City, Kagoshima prefecture. It is composed of three inhabited islands (Kamikoshiki, Nakakoshiki, Shimokoshiki) and many uninhabited islands. The name of place is said to have originated the fact that Koshikijima Dimyojin was enshrined at a koshiki rock (an earthenware vessel with a hole in the bottom for steaming food) on the coast.
The population is decreasing in Koshikijima due to the declining birthrate and aging population.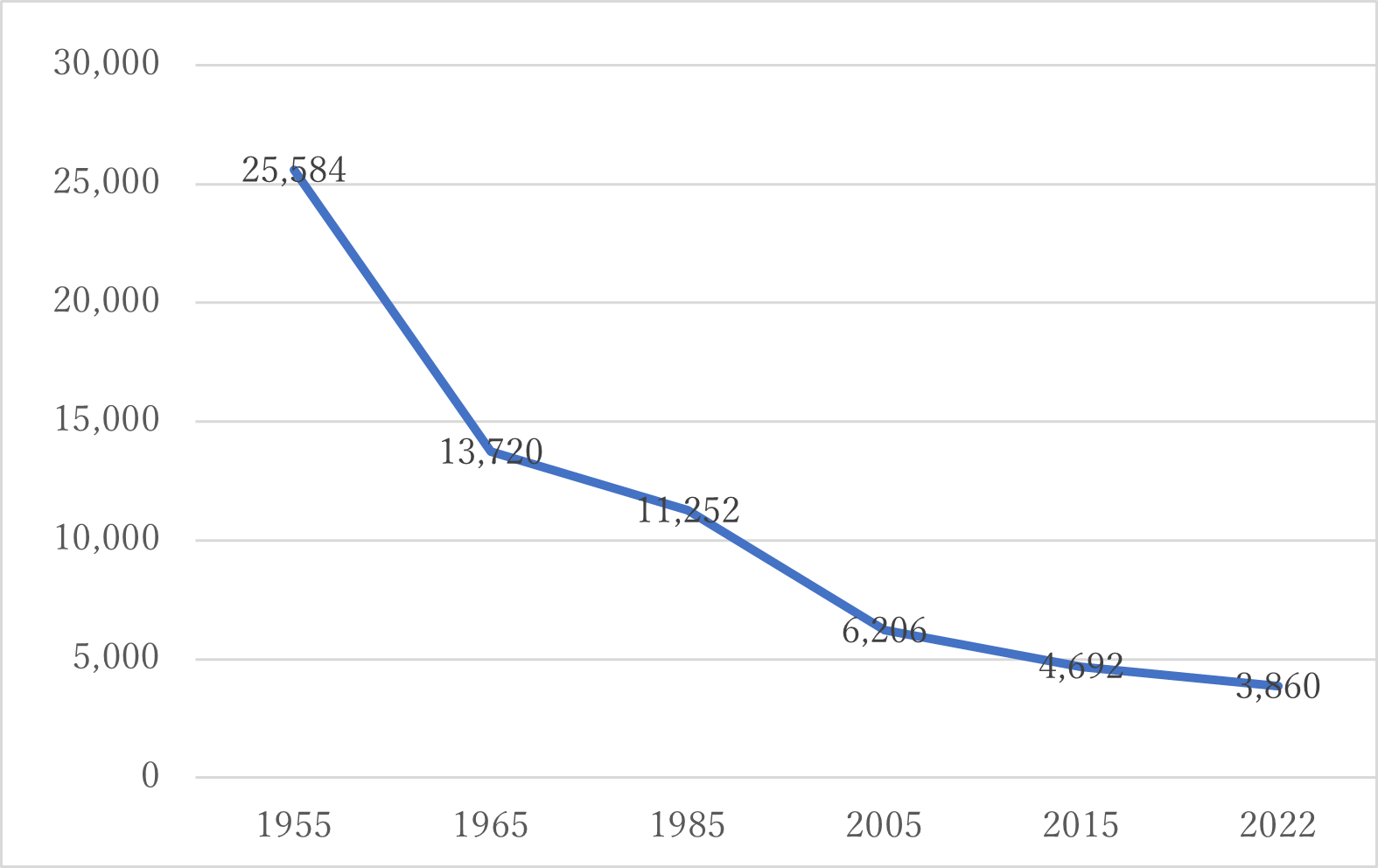 Figure: Population transition in Koshikijima (National census )
But there is a great variety of interesting things, especially related to the environment. The people in Koshikijima are working hard for local revitalization by working with the environment. These activities support SDGs too.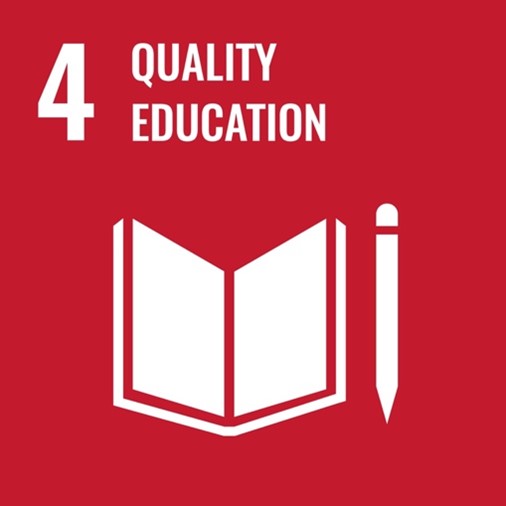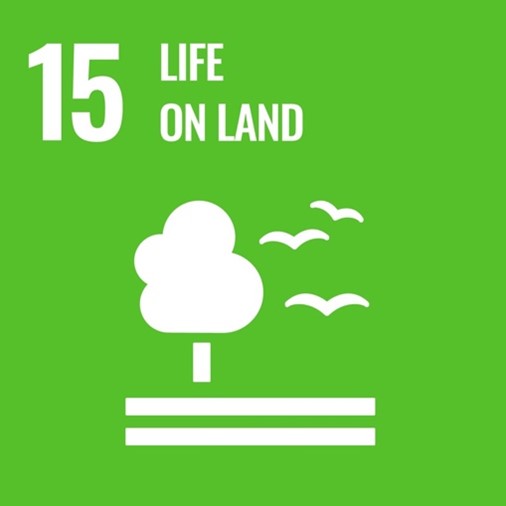 Geology
Koshikijima has characteristic soil and geography. There is soil from the dinosaur age that is about 80-70 million years old, because dinosaur bones traveled to Koshikijima from the continent after the dinosaurs died. In addition, Koshikijima was covered by the sea and appeared repeatedly from the sea, so we can find not only dinosaur fossils but also fossils of other sea creatures. There are so many fossils that sometimes people who live in Koshikishima have some fossils in their garden for decoration.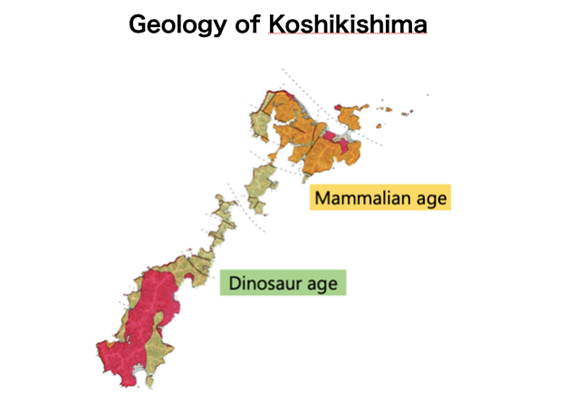 Koshikijima has mysterious beaches like the one in this picture. This beach is called "Nagame Beach". This characteristic beach is 4 kilometers long and it has three different ponds. One of them is called "Kai Ike (shellfish pond)", and it has a low oxygen concentration so we can find precious micro-organisms there.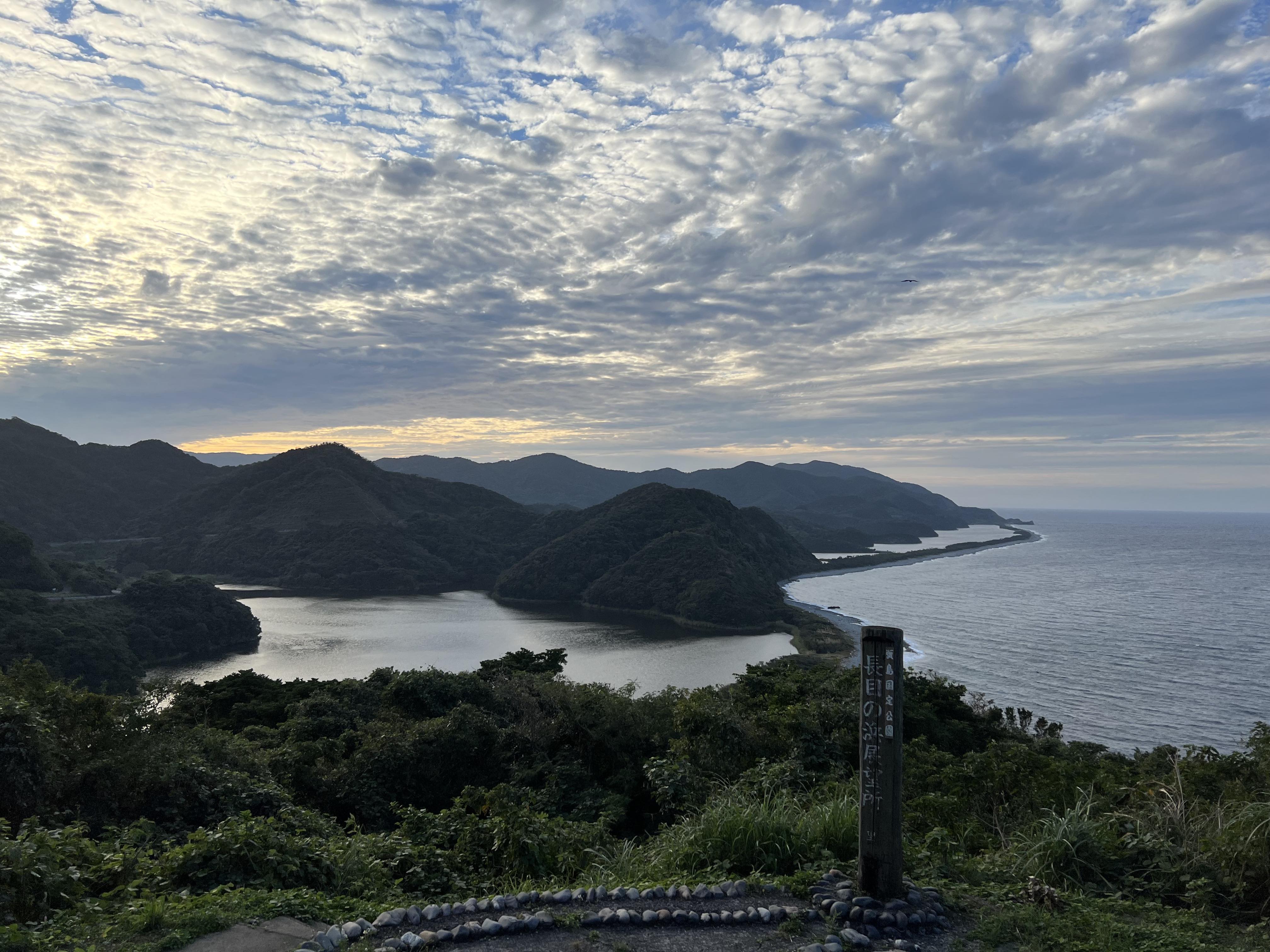 Also, some beaches like this are related to the community. In the old days, people built their houses on those beaches because those areas are not wet and are a little higher than surrounding area.
This island has unique geology and soil and it connects with people's life and their culture.
Traditions
In Koshikijima, there are some activities to pass on traditions and knowledge. There are some museums, and we can learn many things there.
Dinosaurs & Fossils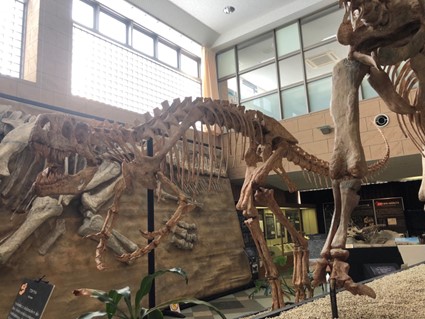 The Dinosaur Museum is one of them. We can see many ancient fossils because Koshikijima is a famous place where we can excavate ancient fossils. Koshikijima is rare place because Koshikijima has marine strata and terrestrial strata. Therefore, we can find fossils of marine life and fossils of terrestrial organisms. This museum has an important concept. That is to make a place where we can pass on the traditions and knowledge of Koshikijima to the next generation. People in Koshikijima want the museum to become a good sightseeing spot and want many people know about Koshikijima, so they support this museum very strongly. Thanks to them, many people start to pay attention to the land of Koshikijima.
Cultural skills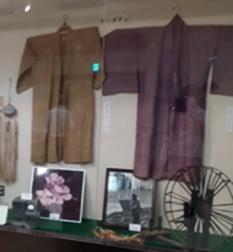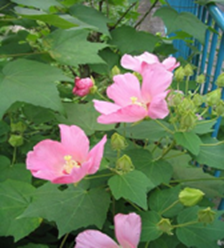 The Shimokoshiki Museum is also one of the museums in Koshikishima. This museum has many kinds of important historical and cultural properties, so we can learn history and culture in Koshikishima. For example, "bidanashi" is a traditional cloth in Koshikijima. It is made from Rose of Sharon, but it takes a long time to make it due to high levels of manual work. This cloth is light, so it was used in Summer. There are only four kimono made from "bidanashi" in Japan, and nobody can make "bidanashi" any more. That is why, these clothes are very rare.
Learning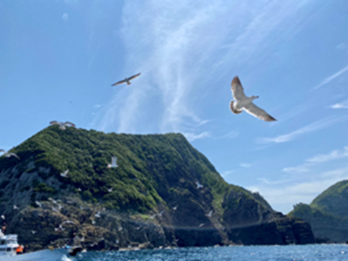 There is a program for teaching elementary students about ancient fossils and the land of Koshikishima. This program is called "umineko ryugaku". Why is it called umineko"? That is because "umineko" is a bird as in the photo below. Thanks to this program, many elementary students come to study from other cities. It helps to increase the population of Koshikishima, and pass on the knowledge to the next generation.
Tourism
Koshikijima Tourism Promotion Council is an organization that aims for regional development centered on tourism, and it published the plan (Kosikishima tourism vision). They said it is important that Kokoro (Heart), Shizen (Nature), Toki (History) should be connected and be used for tourism as introduced above. From now on, as the COVID pandemic calms down, more visitors from within Japan and from overseas will arrive. At the time, we expect that people in Koshikijima will strike a balance between environmental protection, the life of the people who live in Koshikijima, and the economy. Of course, we would like to support them, because it is a problem not only for Koshikishima people, but also for us.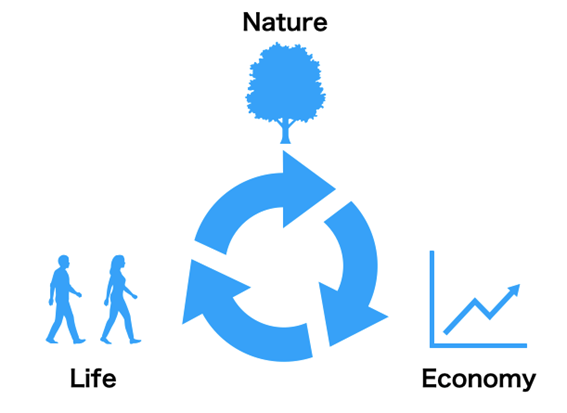 (References)
・地質図Navi,甑島https://gbank.gsj.jp/geonavi/ (Referenced date 2022-09-26)
・甑島ツーリズム推進協議会,第2次甑島ツーリズムビジョン
・総務省統計局,国勢調査
・Google map, Koshikishima https://www.google.com/maps/place/中甑島/@31.7966735,129.7934699,13z/data=!4m5!3m4!1s0x3515f21ae65d0653:0xe058d9edcb789619!8m2!3d31.8005999!4d129.829615(Referenced date 2022-09-26)