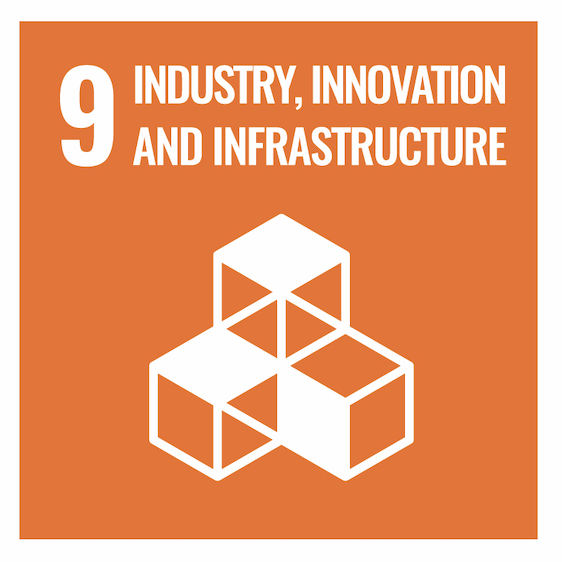 Marine Port Kagoshima is important infrastructure which contributes to regional innovation and industry.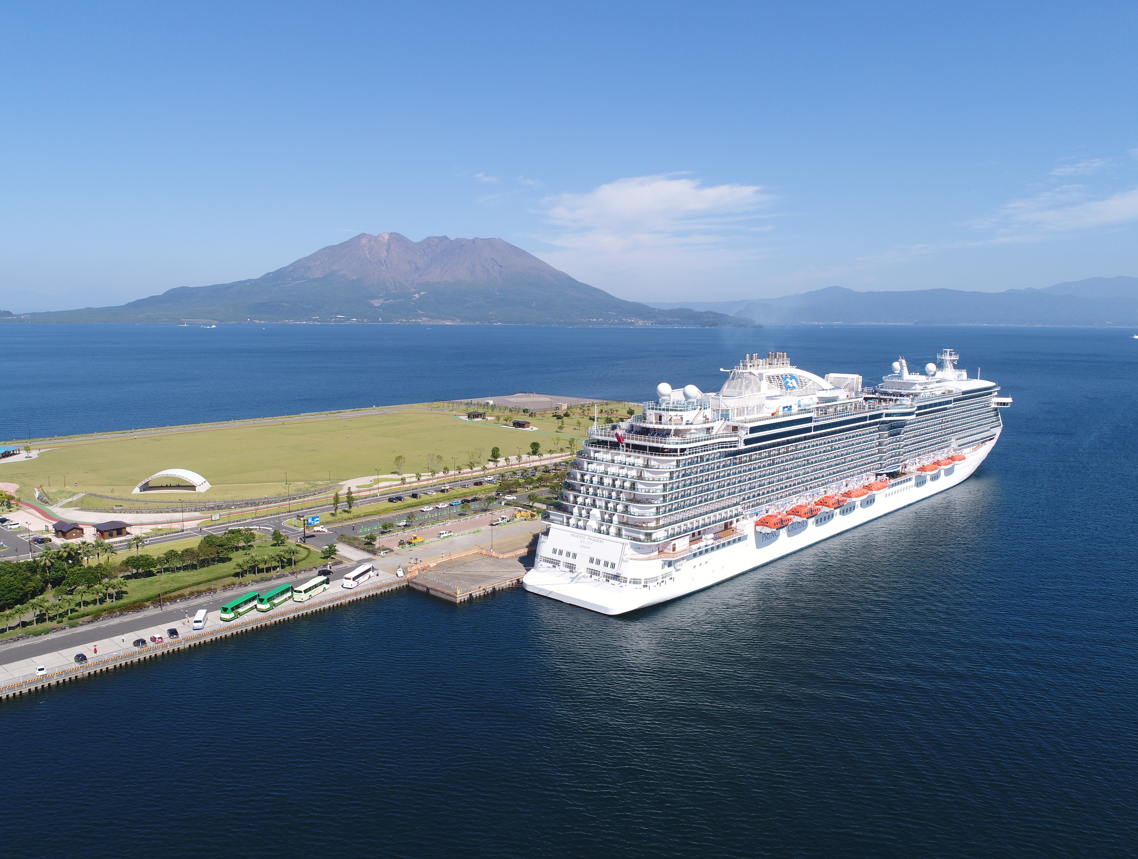 Marine Port Kagoshima is the biggest port in Kagoshima prefecture and it is an important place in several aspects of Kagoshima; our life, economy, tourism, disaster prevention and so on. This port began operation in 2007 and it can harbor cruise ships of about 160.000 t (with about 4100 passengers). The number of cruise ships harboring there has been increasing since the year it opened. It is becoming a international base port in Japan.
Location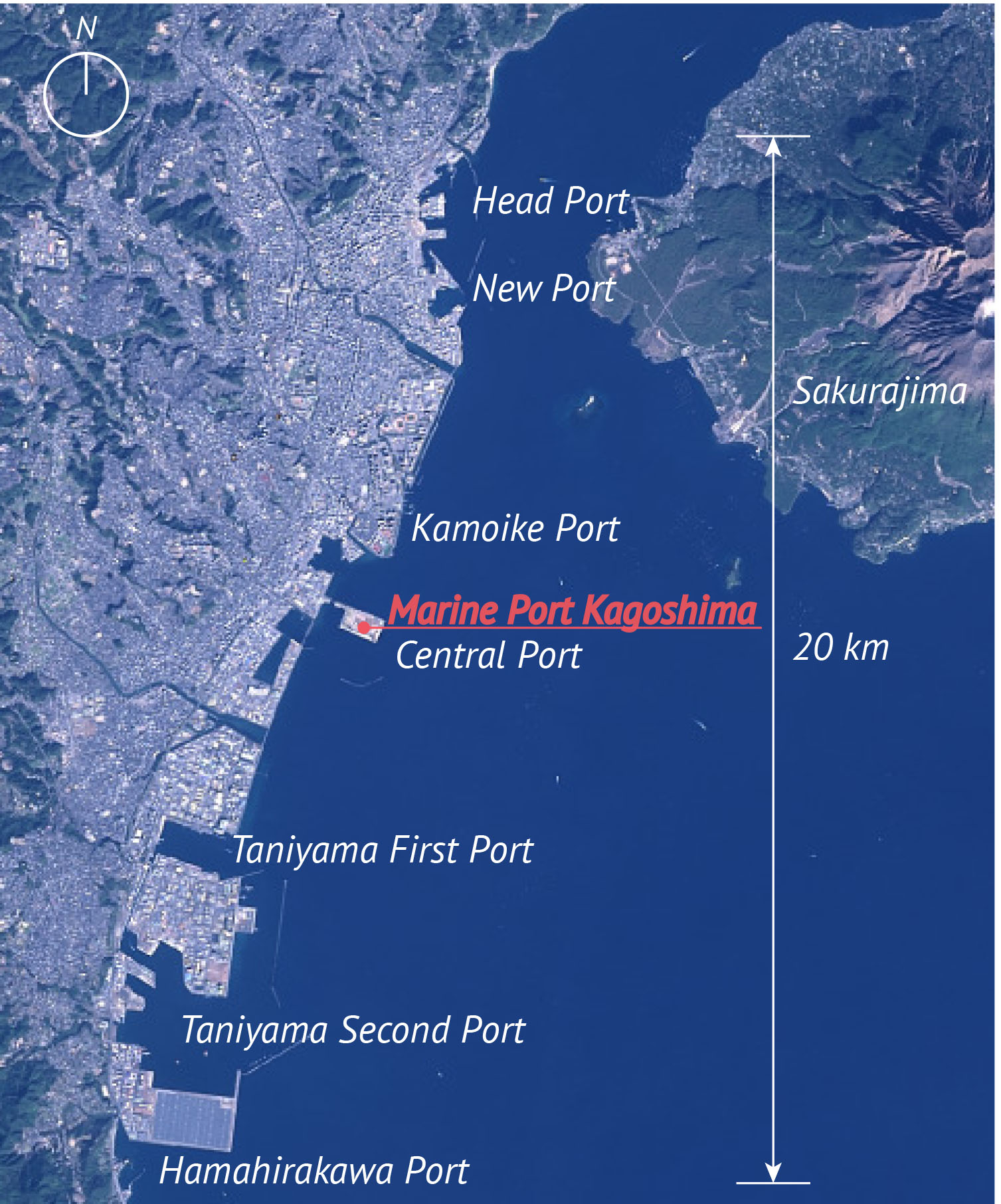 Marine Port Kagoshima is one port facility of Kagoshima Ports.
Kagoshima Ports has 7 port areas. These port areas are used as terminals for regular ships to remote islands, for example Tanegashima, Yakushima, and Amami Oshima, as well as Osumi peninsula, and for cruise ships. Also, they are distribution bases for daily necessities that support the local economy or places for activities such as fishing and recreation. Kagoshima Ports has a range of about 20km from north to south in Kagoshima city.
Marine Port Kagoshima is used mainly as a terminal for cruise ships and as a place for outdoor activities. It is located on an artificial island in Chuokoushin-machi, Kagoshima. It is very convenient because it is located in the center of Kagoshima.
Cruise Ship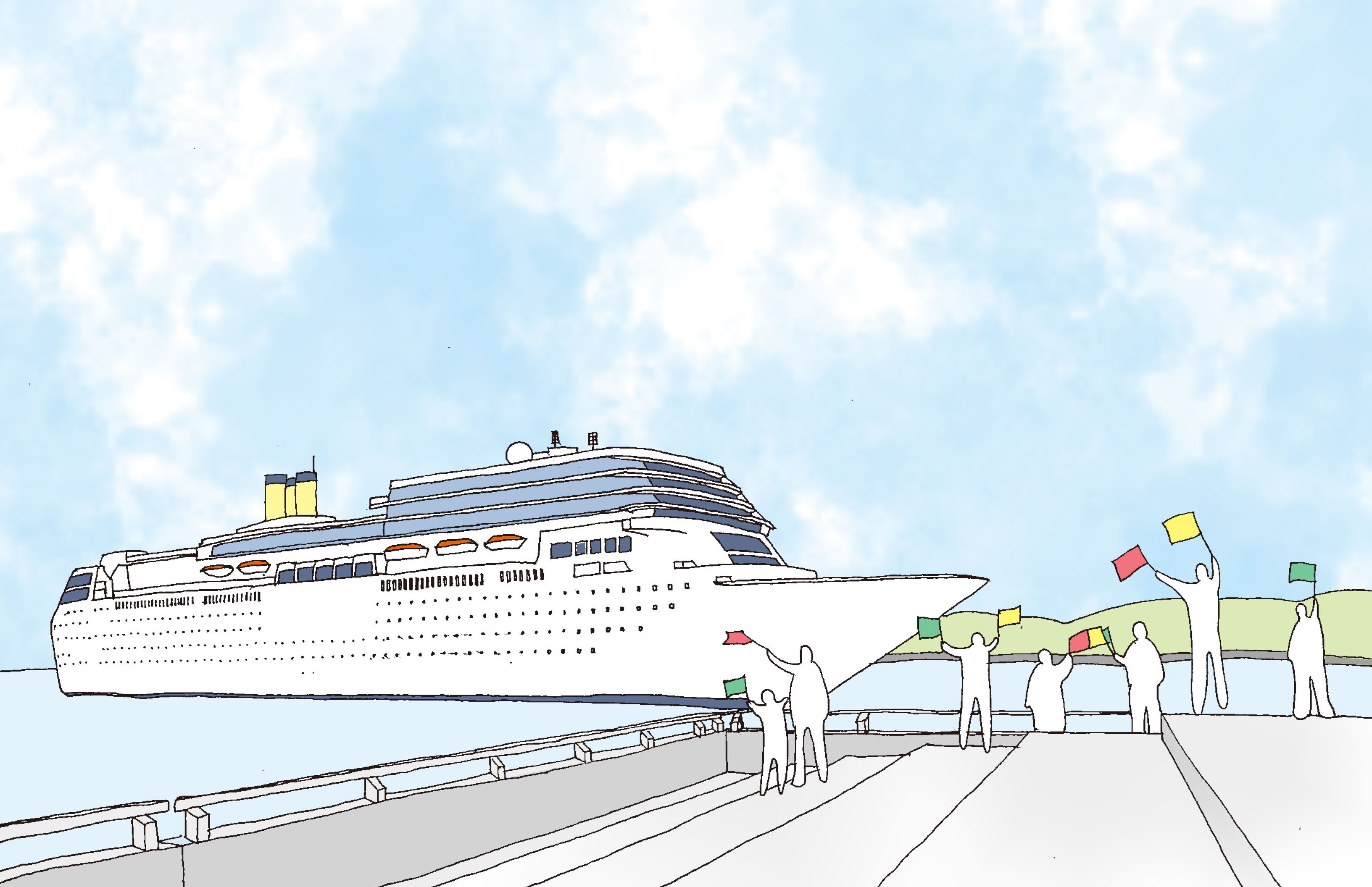 Marine Port Kagoshima was opened in 2007 and the number of cruise ships stopping there have been increasing. The graph below shows the number of cruise ships which stopped at this port from 2008~2019.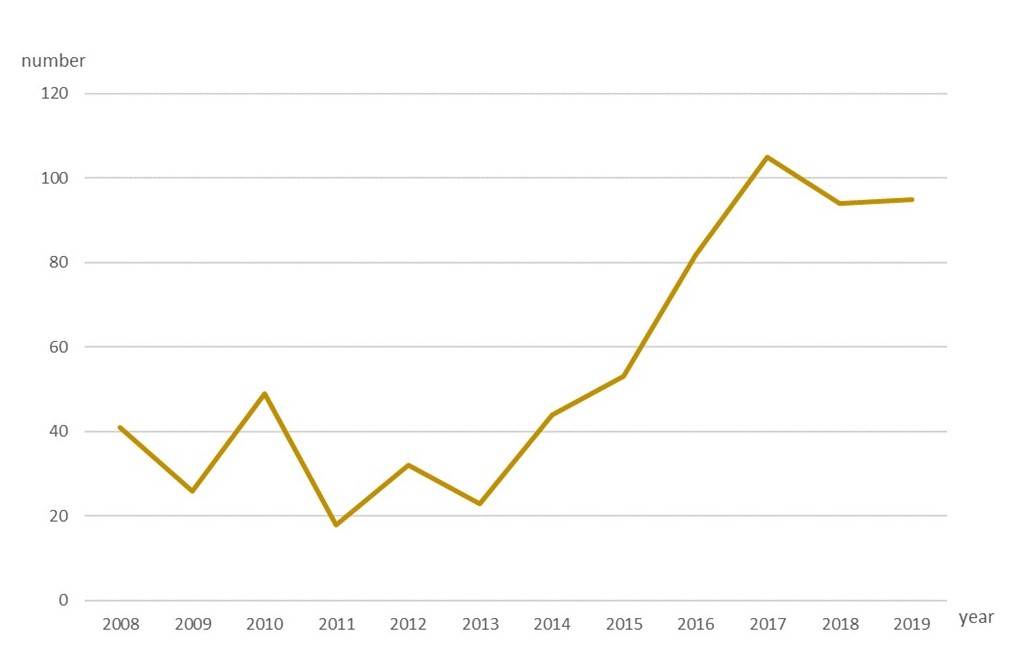 The routs of the cruise ships are a domestic rout, several China-Japan routs, a Taiwan-Japan rout and a South Korea-Japan rout. These routs are usually part of 5-day to 15-day tours. The number of cruise ships which come from China is especially large, so if you live in China, you may have a lot of chances to visit! Of course, there are also cruise tours from all of the world which stop there so please check it out!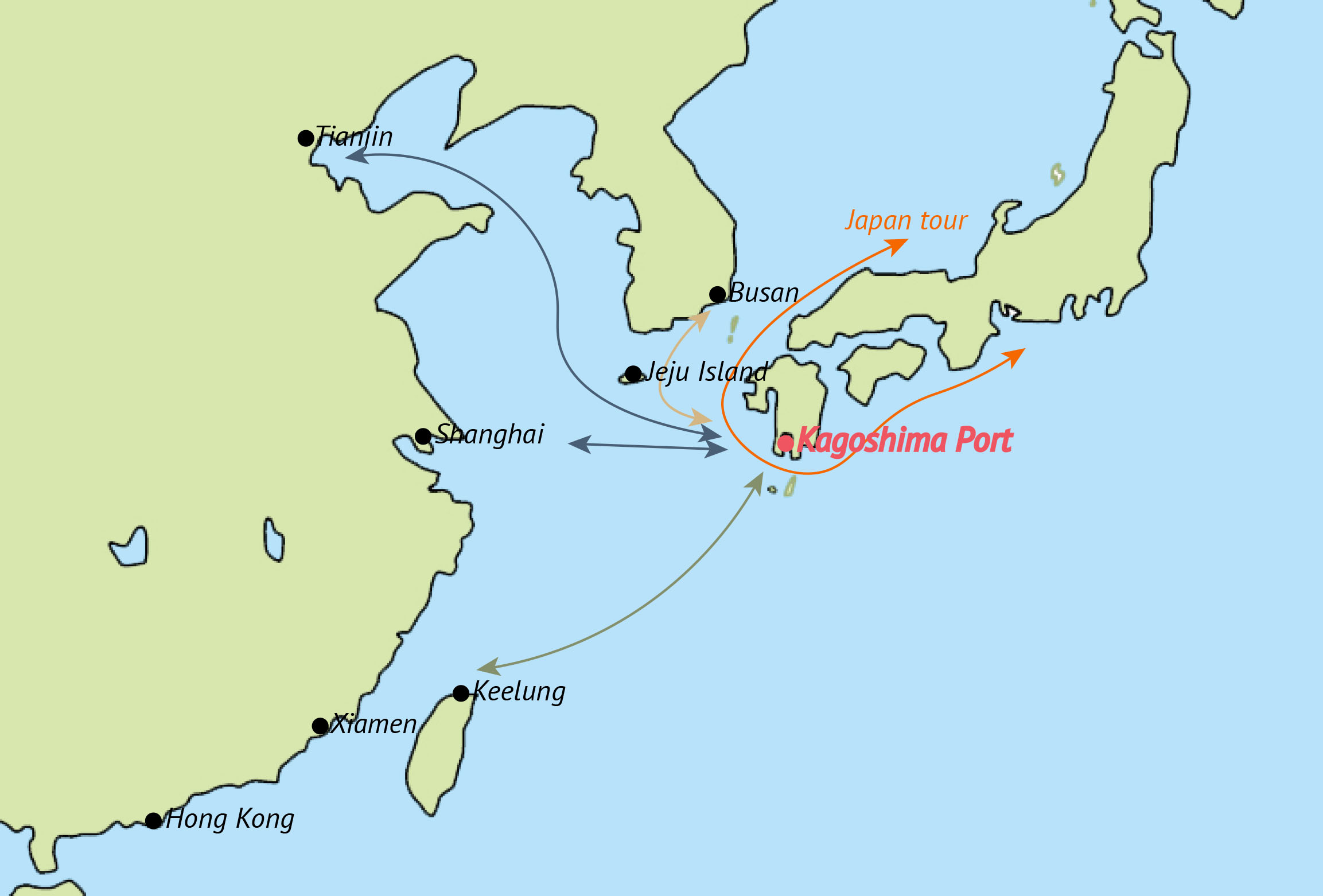 Facilities
This port has a huge park and nice viewing spots to see Sakurajima Island. A lot of citizens in Kagoshima city also go there and spend leisure time, for example for exercise, picnics, flea-market, some festivals and illumination events, so this is a common place for our life. On the other hand, this big park has a role for disaster prevention. Japan has a lot of disasters such as earthquakes, typhoons, heavy rain and so on. When these happen, this area will be a shelter or a waste storage place.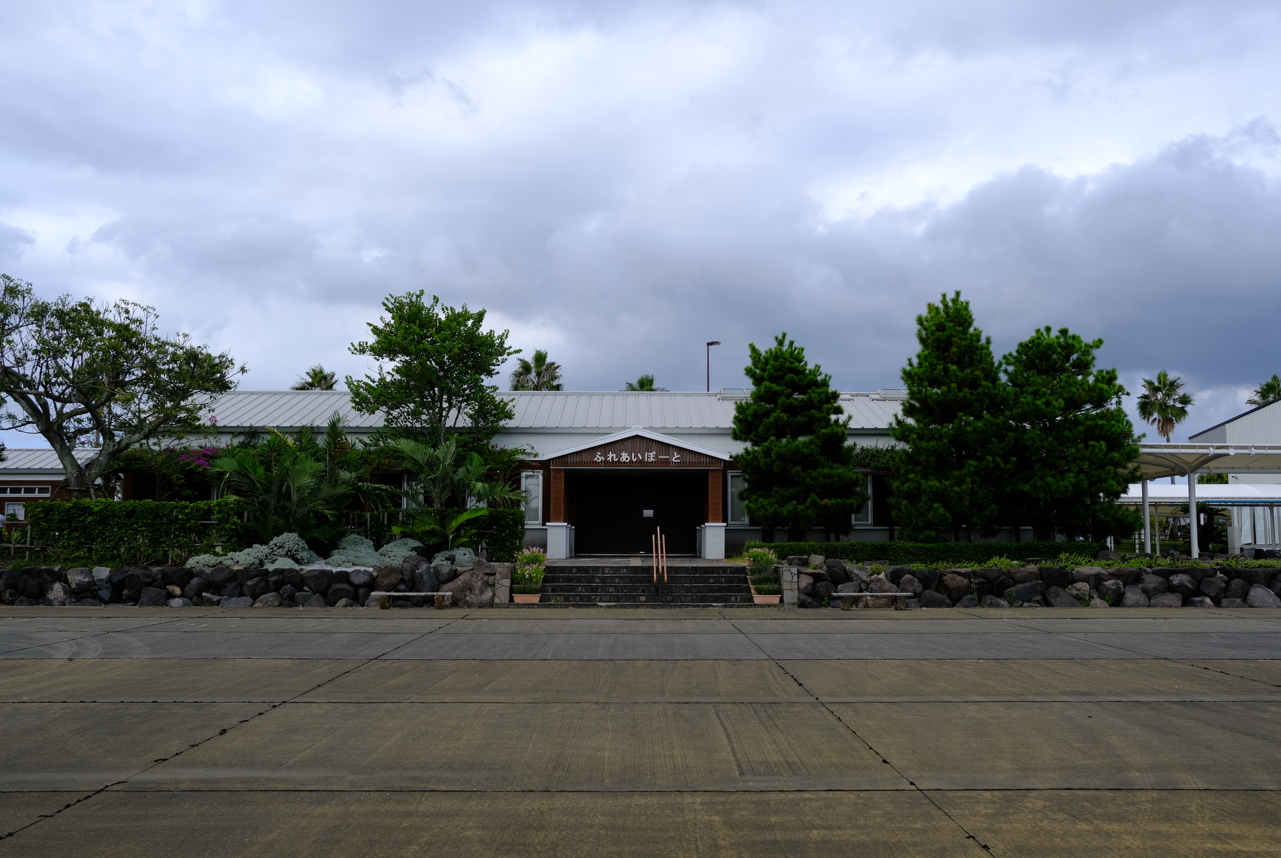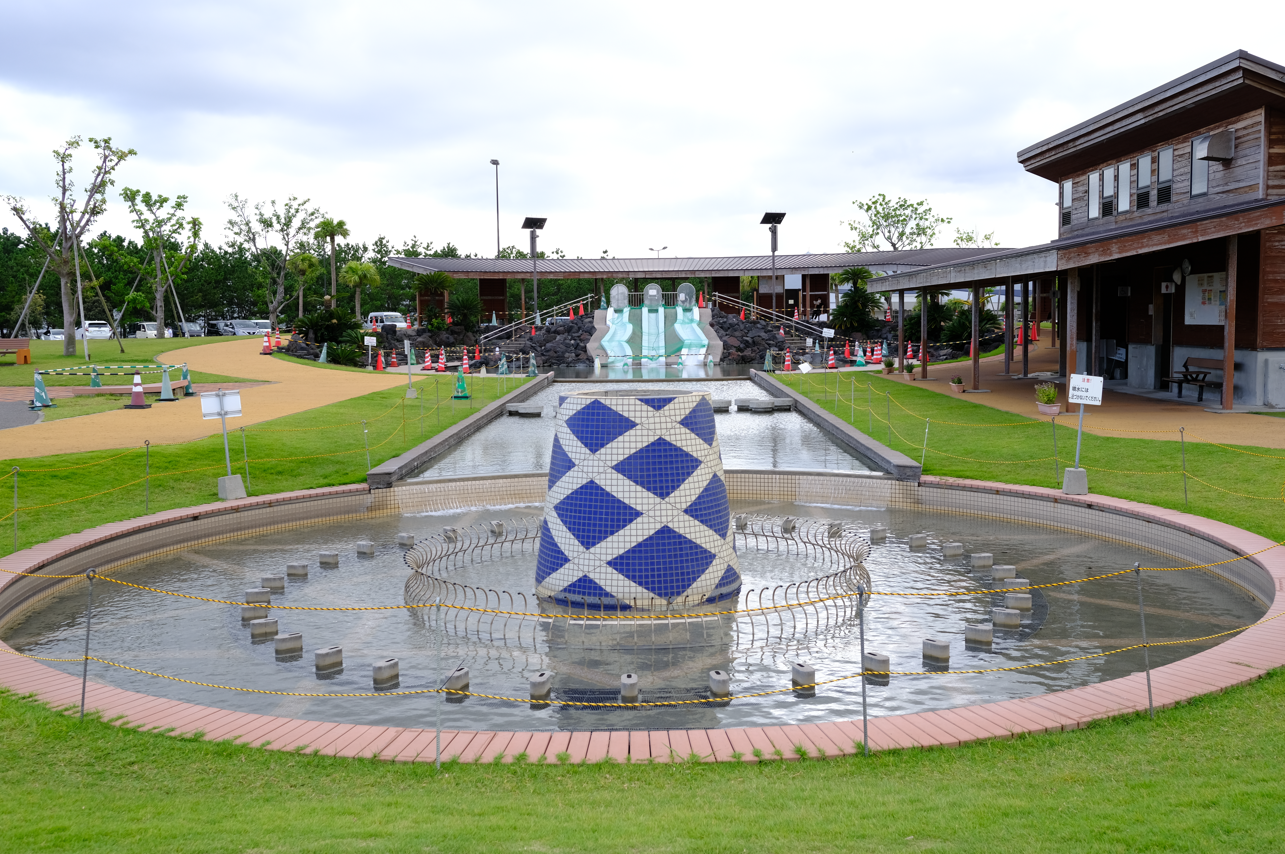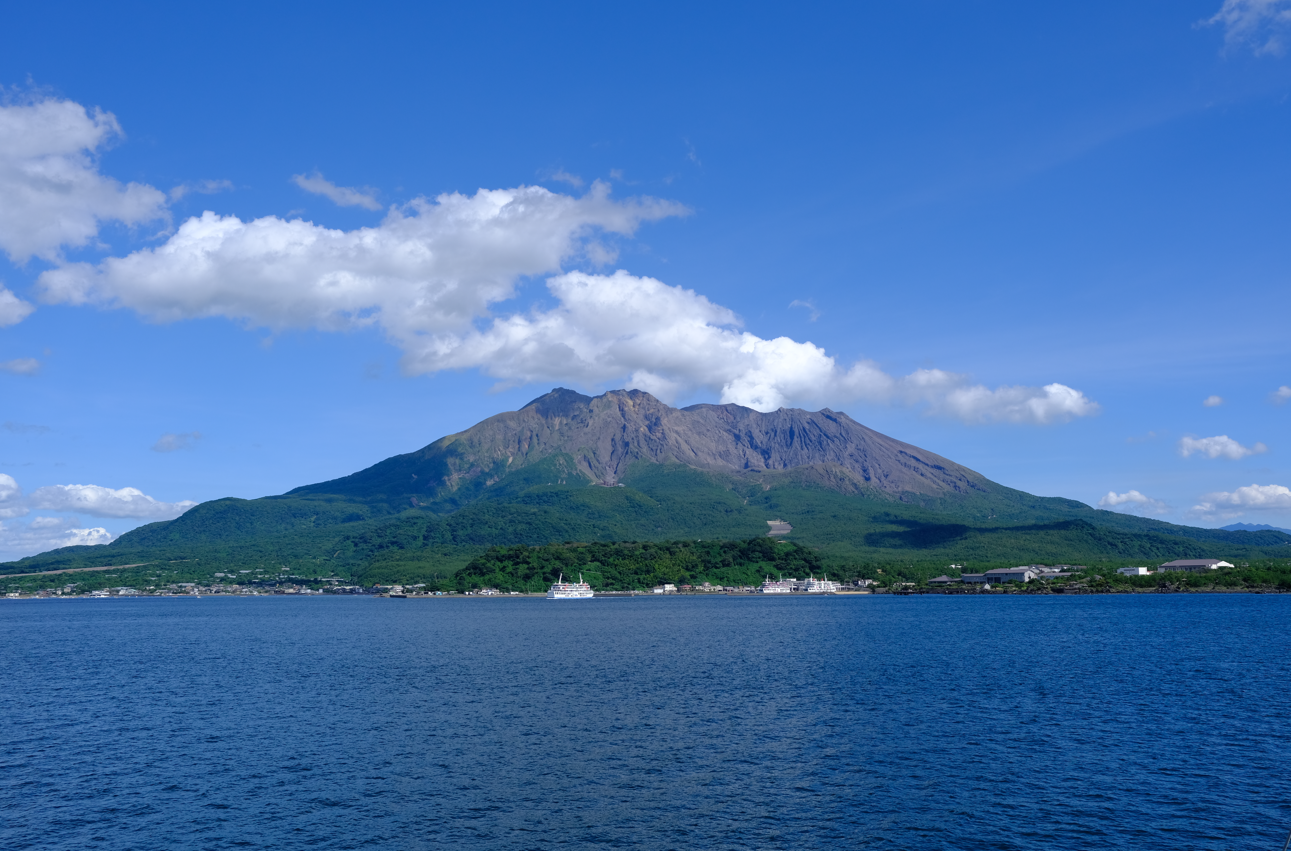 Reference
鹿児島県観光サイト かごしまの旅
Kagoshima Official Tourism Website